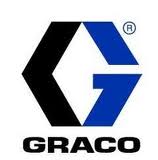 Founded in 1926, GRACO is a world leader in fluid application systems and components. GRACO products are used for the transfer, measurement, control, supply and application of a wide range of liquid and viscous materials used in automotive lubrication, construction and renovation, as well as in industrial and commercial areas. automobiles.

Thanks to ongoing investments in the handling and application of fluids, GRACO is constantly providing innovative solutions for a global market that is increasingly varied. The company is headquartered in the United States, Minneapolis, Minnesota and employs 2,200 people worldwide. The GRACO Joint Share (ticker symbol: GGG) is listed on the New York Stock Exchange.

Graco is committed to conducting business in accordance with the highest ethical and ethical standards for the benefit of shareholders, employees and other beneficiaries. Visit our website at www.graco.com for more information on Graco Investor Relations, Corporate Governance and Ethical Principles.