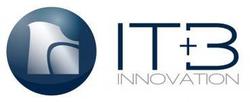 ITB Innovation designs and manufactures specific clamping systems for machining center (4 axes, 5axes, on divider) and turning.

To this activity of clamping, is added the design and realization of special machines. From the study to the complete realization of the assembly, ITB Innovation brings a tailor-made solution based on expertise, innovation, service and quality:

From standard modules, the company offers innovative and sustainable solutions in response to customer productivity needs. ITB Innovation also meets the needs in the aerospace, automotive and medical fields.