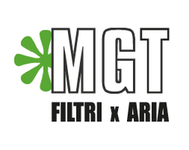 The MGT is based in Milan and began operations in 1973.

For more than 30 years, we have been in a professional and dynamic problems related to air filtration. The experience allows us to be present on the Italian and international markets with innovative products and certificates, intended for users who are always looking for the most effective technical solution. The need to offer products with more advanced technical features have led us to design and develop filters that are characterized by low environmental impact, long life and high performance.

Competence, innovation and development is limited to the field of cogeneration. The high performance of air filters for MGT gas turbines are of great importance to optimize the performance of sophisticated installations.