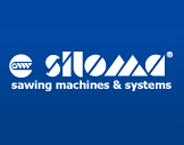 Siloma JSC, founded in 1965, is a 100% private company. The main shareholder is Industrial Capital Holding JSC.

Our company specializes in the engineering, production and distribution of hack and band saws and cutting systems.

They are classified according to the following criteria:

- manual, semi-automatic and automatic machines;
- machines for straight cutting and cutting at the corner;
- horizontal machines with inclined saw frame;
- two column machines with saw with vertical parallel guide frame sawing machines.

Depending on the customer's need, all machines can be equipped with a range of additional accessories. Siloma JSC has built a strong spares system providing warranty and non-warranty machines all over the world.