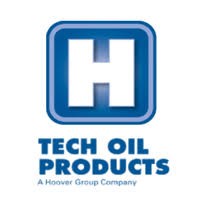 Tech Oil Products, Inc., a global leader in offshore, marine, and garbage compaction equipment and commercial waste recycling, was founded in 1980 by John Zimmer. John Zimmer remains the owner and president. Tech Oil Products, Inc. is headquartered in New Iberia, Louisiana. We supply industrial compactors, cardboard balers, crushers, filter battery crushers, food grinders and cargo equipment to customers all over the world.

Initially, the oil and gas industry operating in the Gulf of Mexico Tech Oil targeted. In the 1980s, environmental laws were evolving, creating guidelines as to the method of disposing of waste on offshore structures. Tech Oil Products was able to offer a variety of compactors that were designed and patented to meet the growing needs of the oil industry. The Enviro-Pak® line of products has quickly earned the respect and trust of our customers, as the demand for compaction equipment and recycling has increased.

Today, Tech Oil Products, Inc. is recognized as a global leader in marine compaction and industrial recycling equipment, as well as offshore baskets. Tech Oil Products has put equipment into hundreds of diverse environments and across all sectors, both nationally and internationally. Tech Oil Engineers continue to design innovative products that provide solutions to unique environmental challenges.

Tech Oil Products, Inc. is committed to maintaining its position as an industry leader in the design, manufacture and delivery of compaction and recycling of marine cargo equipment and cargo handling safely, simply and reliably. Our dedication to the unique needs of our customers drives our corporate goals and motivates our staff to respond urgently.