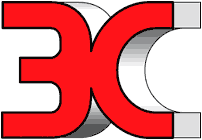 C.L.O.M.E.A. has been working for more than thirty years producing and marketing a wide range of bending machines, machine tools and equipment for metal profiles.

The company is constantly looking for new technologies and new technical solutions to improve the quality of its products and to offer its customers adapted solutions to solve the different requests presented.

With a lot of experience, constant research in the market, advanced projects, great care in execution and customer support service, C.L.O.M.E.A. making it a protagonist in the market, particularly in the bending sector.

In fact, in addition to the different models of chainsaws, butchering machines, drills and pantographs, we design and produce small, medium and large power manual and computerized benders with digital control to manage curves in automatic multi-pass and in single-pass, essential for managing complex geometries, ensuring fast execution and reliable reproduction.

The flexibility of the bending machines is such that they can find employment in several sectors, such as: mechanical industry, automotive industry, light and heavy carpentry, buildings, nautical industry.

C.L.O.M.E.A. uses a network of national and international resellers who, working directly on site, can provide an immediate commercial and technical response before and after the sale. Our technical and commercial offices are however at your disposal to examine any request and advise you the most appropriate solutions.