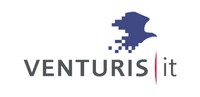 The leading CAD software solution for building engineering services, plant design, digital plant and traffic design - based on the MicroStation platform. We develop well thought out 3D solutions, with reliability and continuity. The secrets of our success are our independence, our tenacity, our power, our vision and our vision. These are the properties embodied by the eagle in our logo.

We are a partner in measurement, offering our customers specific solutions and focused on IT processes products and application concepts tailored. In doing so, VenturisIT sets new standards for our brand promise "the means to an end and not an end in itself."

Every day, we tackle IT challenges again, in pursuit of your goals. We leave the beaten path, explore new boundaries and conduct a course that will take us and our clients forward to success.